We would like to welcome you to ICEL. We are an international Christian fellowship from many different backgrounds, cultures and nationalities. We want to be a "home away from home" for the many who have come to study in Leuven or who are here for other reasons. An important part of our community though are Belgians. They are the more permanent factor of our Church. Through the 3 decades that ICEL exists, many hundreds have come and gone. With a large number of them we still have a strong link. This makes ICEL, what it wants to be, a warm fellowship where Christ is central and His love is to be experienced.
Come, join us!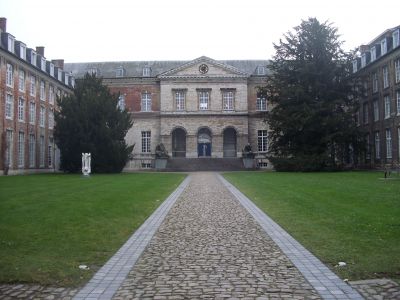 Coming Up...
SPEAKERS IN AUGUST 2016

are
Kees Rosies
Michael Fletcher
Ishak Ghattas
David Courey
CHURCH PICNIC
A church picnic will be organised on August 15th 2016 at the lake of Rotselaar.
Updated and extensive details on when and how to get there, what to bring ... can be found here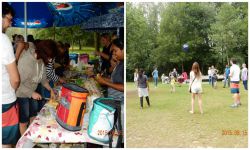 TEENAGERS
The Sunday morning teenager programme (JIM - Jesus In Me) meetings take place every second week: January 10th, January 24th, February 7th etc.
More info on the SPOOKRIJDER youth group (first 3 years of secundary school) can be found here.
MID-WEEK ACTIVITIES

Venue: ICEL CONNECT
Naamsestraat 126, 3000 Leuven
Tuesday - women's prayer meeting: 8.00 PM
Wednesday - Bible study meeting: 7.30 PM
Thursday - prayer meeting: 8.00 PM
Friday - Chinese Fellowship: 7.30 PM
Saturday - Nepalese Fellowship: 6.00 PM (resumes in September)
Sunday - Basics for New Believers: 7.30 PM
For more information, please contact us with the contact form.
Next Breeze activity: CHANGÉ on October 22nd 2016 at 7.30 PM
Location: Detail will follow

Stay tuned here for all upcoming EJV activities!
SERVE THE CITY

All info about upcoming activities can be found on the STC website.
Welcome to our church !
Fellowship and Prayer
There are different ICEL fellowship groups that meet in an informal way. Each one has a different character and does different things. But all will include prayer!
We also have our Thursday night prayer meeting @55. We would like to encourage you to send us your prayer requests and we will pray for you! Use the fill out box (left menu).
You can send it with your name etc. but even if you want to stay unknown, it's all right. We will pray and God knows! In church there is also the "Red box", in the back. You can drop a note there and we will take it to the Thursday night prayer meeting.